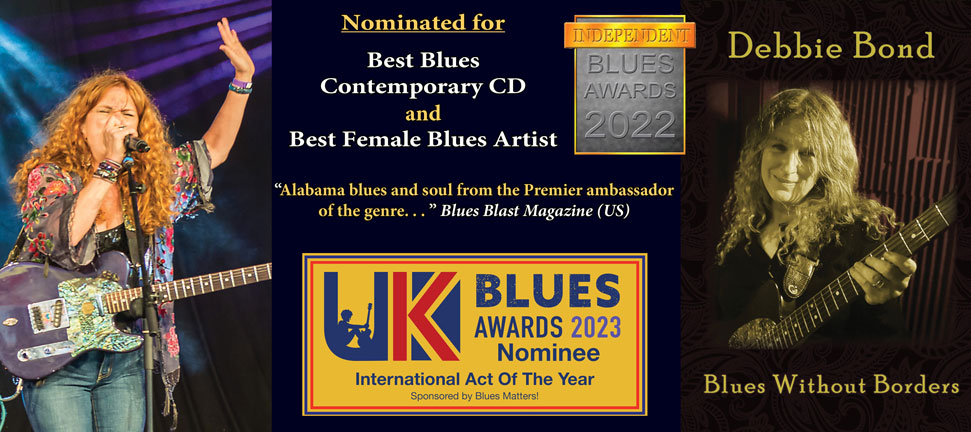 Debbie Bond
"Blues Without Borders"

- get your CD and/or download here!!!

"Bond has sure paid her dues over the years working alongside such notables as the late Willie King, where she was a band member and with the legendary Johnny Shines, an old road-buddy of Robert Johnson. With such a heritage and background, it comes as no surprise to find this bit of true blues gold. Blues for our times from a lady who knows what she's about. Highly recommended, grab it while you can."

Blues Magazine (Netherlands)
Our Story
As many of you know, we have been working through the pandemic on our new album, Blues Without Borders. The moment has arrived and our all-original project is a dream come true!
For us, like everybody, the pandemic posed extraordinary challenges. Thankfully our amazing global community of musicians and engineers came together virtually to make this project happen. This is truly, in so many ways, blues without borders! We are thankful beyond measure to have reached this point in the story. We are thrilled with the outcome and hope you dig it too!


For all media and radio inquiries please contact Betsie Brown at Blind Raccoon.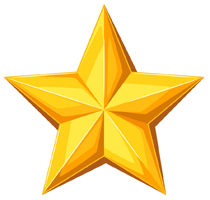 Be a Gold Blues Star!
$25 love offering will get you an autographed copy of Blues Without Borders sent anywhere in the world!! . . . PLUS . . . an immediate download link for instant gratification.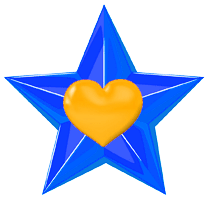 Be a
Gold-Hearted Blues
Star!
$15 love offering gets you our latest CD, Blues Without Borders.
Be a Silver Blues Star!
$8.50 gets you an instant download.
"An exceptional album . . . a genuinely gripping blues offering that slips along purposefully and strongly from start to finish, covering all those essential blues bases with a confidence and command that makes this an essential release for blue lovers everywhere."
Blues Matters (UK)
"Tasty blues and soulful musings . . . this set of tough and tender tracks, all written or co-written by Bond, blend thoughtful songwriting and a heartfelt plea for peace, love and understanding. This is world music in the best sense of the word, all pulled together by Bond and her roughly 40-plus years of music-making in Alabama."
Blues Road House (US)
"A very impressive blues album from a very talented artist. Writing all the songs and delivering them with such clarity and passion, just demonstrates that Debbie Bond is a masterful blues singer and fine guitarist. Debbie Bond brings all her love of the blues, the years of hard work and connection with so many old school Alabama blues artists to the fore on this outstanding album."
The Mystery Train 2SSR (Sydney Australia
)
"Summer time for the blues. Alabama lady Debbie Bond returns through Blues Root Productions, presenting "Blues Without Borders." This CD features her usual delicacy and attention to melodies, which combines groove awareness with a passion for soul that over her long career has increased more and more. The result is more than enjoyable and very accessible, especially in the case of the rhythmic 'Road Song,' the supple 'Blue Rain' and the gospel dedicated to Martin Luther King, 'Let Freedom Ring.' Bravo."
Il Manifesto (Italy)
"Once again Debbie has captured the spirit of the blues and distilled the music to send out a message for today. This is not historical blues looking back but modern blues looking forward urging us to look, and take action for change . . . passionate, relevant modern a blues holler demanding to be heard."
Liz Aikin, Blues Doodles (UK)